For a Limited Time: 50 Minutes for $50
Special Offer During COVID-19 for Online Business Coaching
Are you ready to fight COVID-19 for your business?
​Does if feel like the economic impact has your business on its heels?



"We just had to lay everyone off."
"​I'm not making the income I need."
​"It's just me and a small team, but now we are working remotely."
​"My business is experiencing too much change."
​"I'm always putting out fires."
"There's no way I can stick to a plan."
You don't have to do this alone.
50 Minutes for $50
Cash is tight for every business.
So Infinite Ping is slashing rates.



+ 50 minute coaching session for $50


+ Online with browser or mobile device

+ Schedule with online calendar below.

+ Easy Options:

Pay now or pay later.




Limit: 4 sessions





**FREE**

5th session with prepaid subscription: pay up front for 4 sessions, get a 5th session free.




Additional coaching services available by extension or upon request.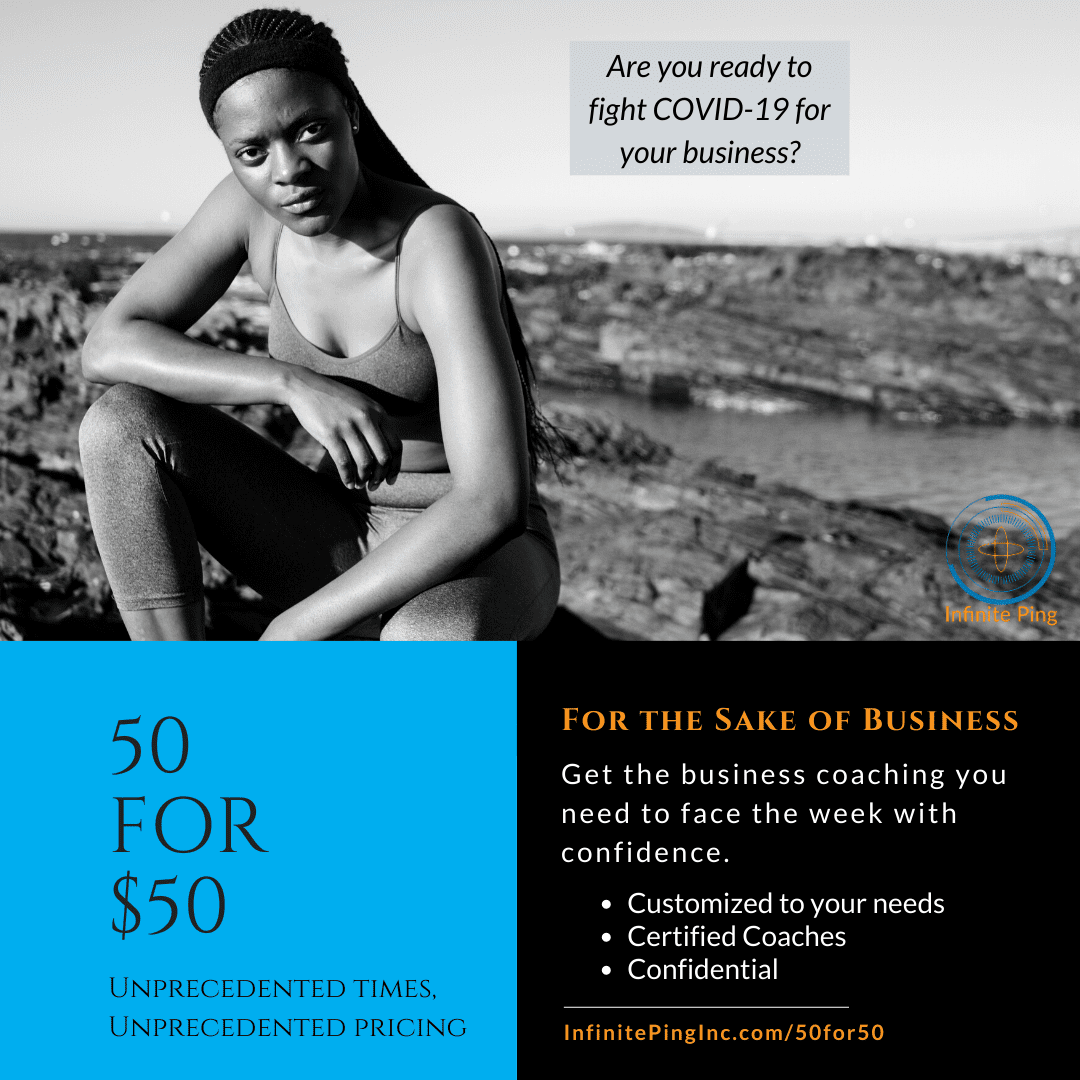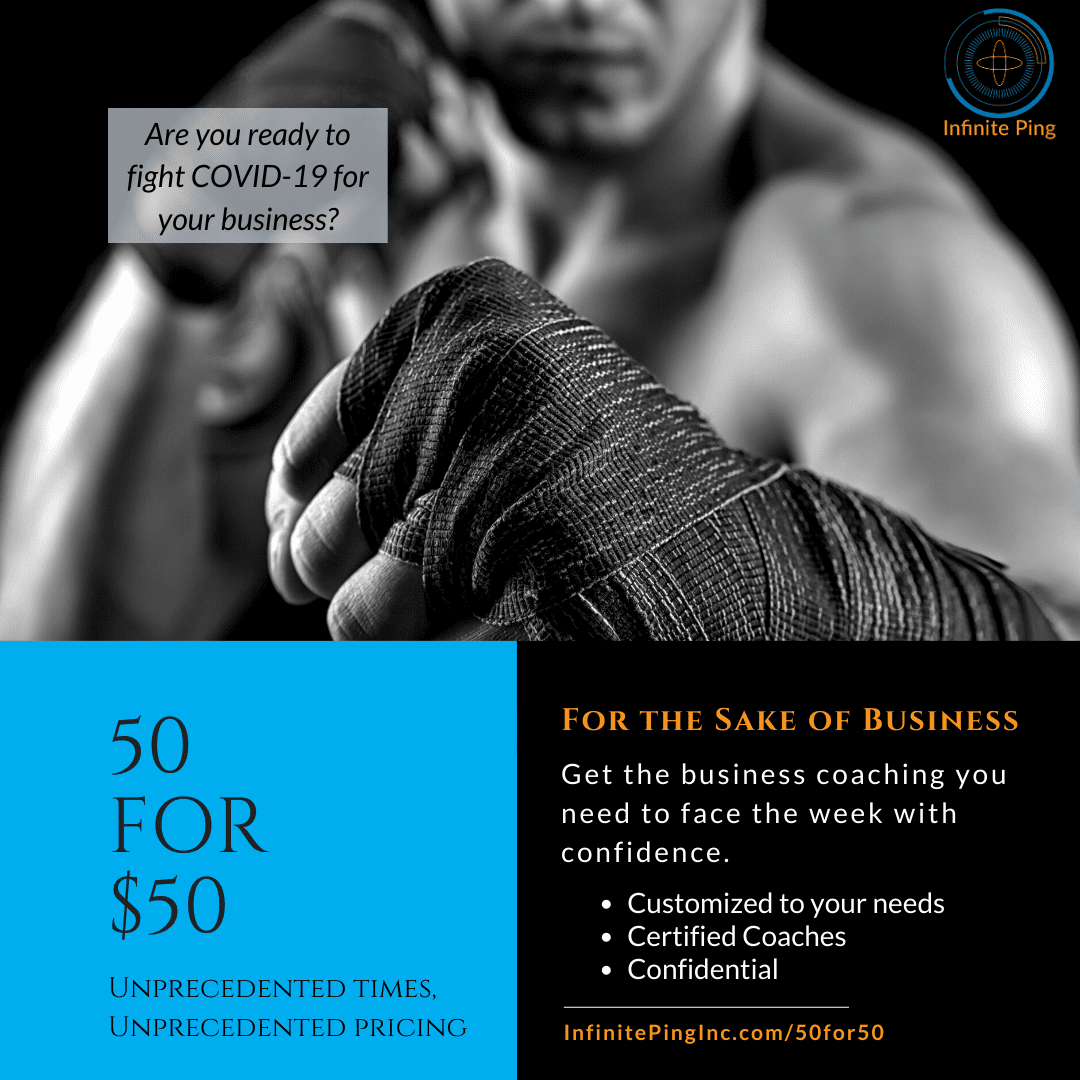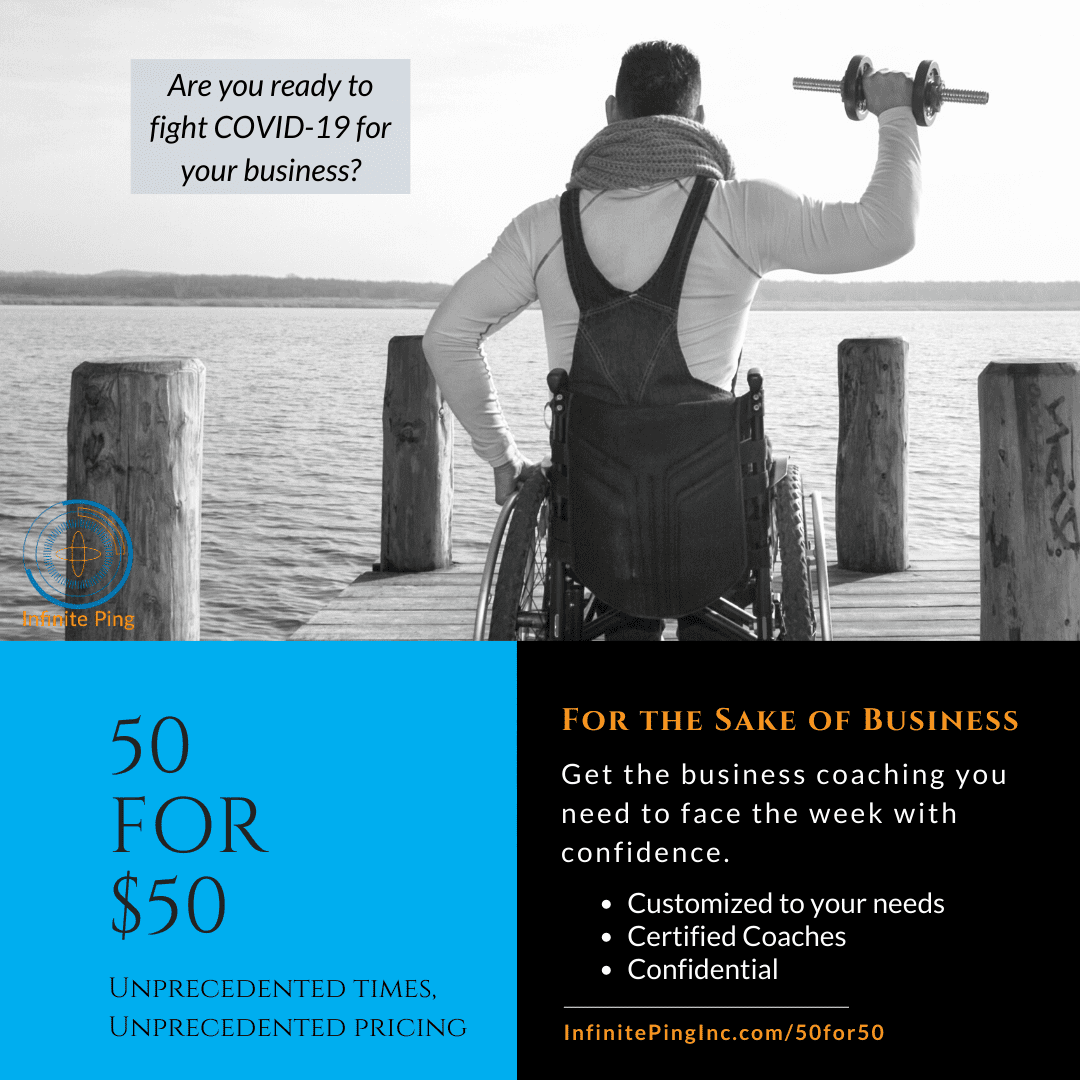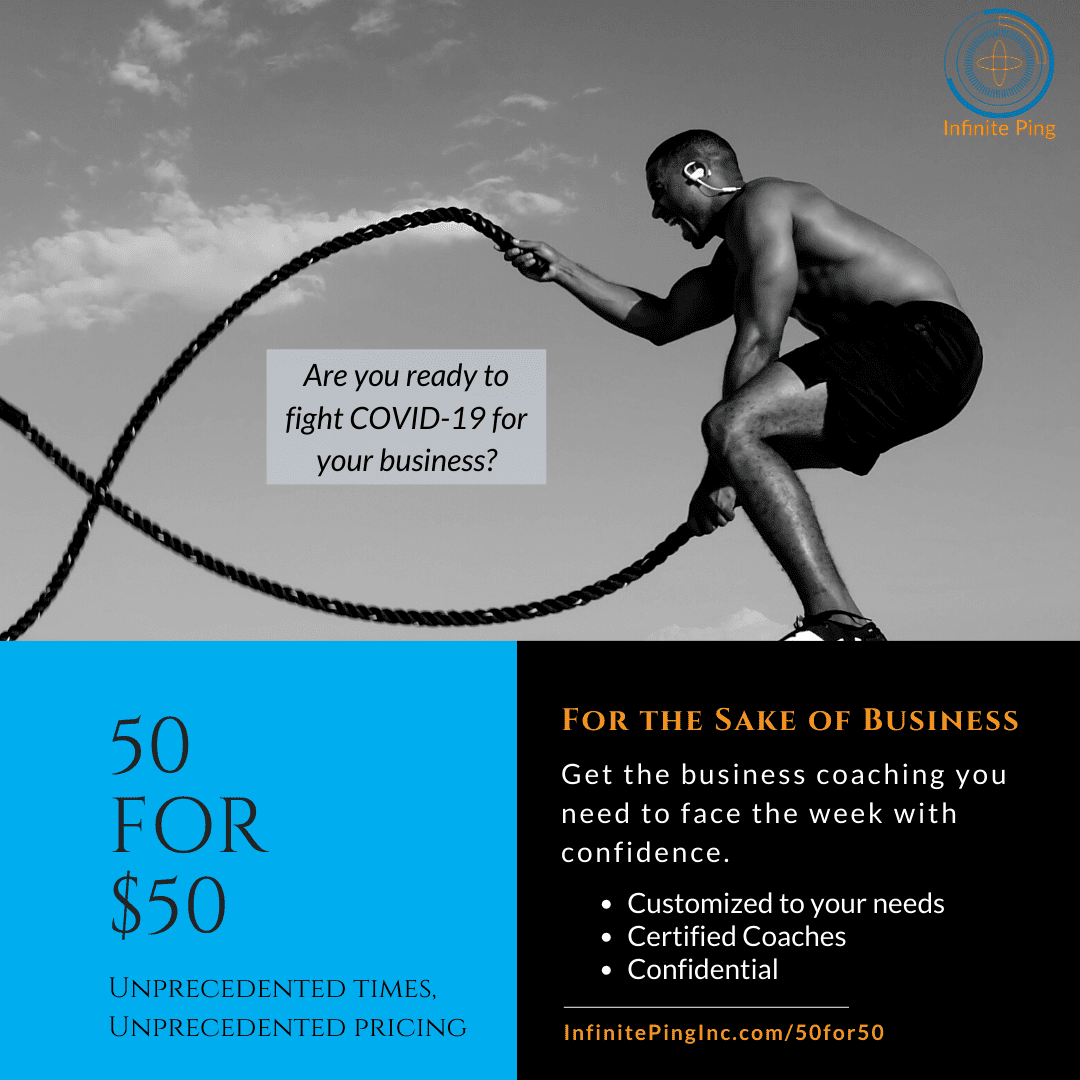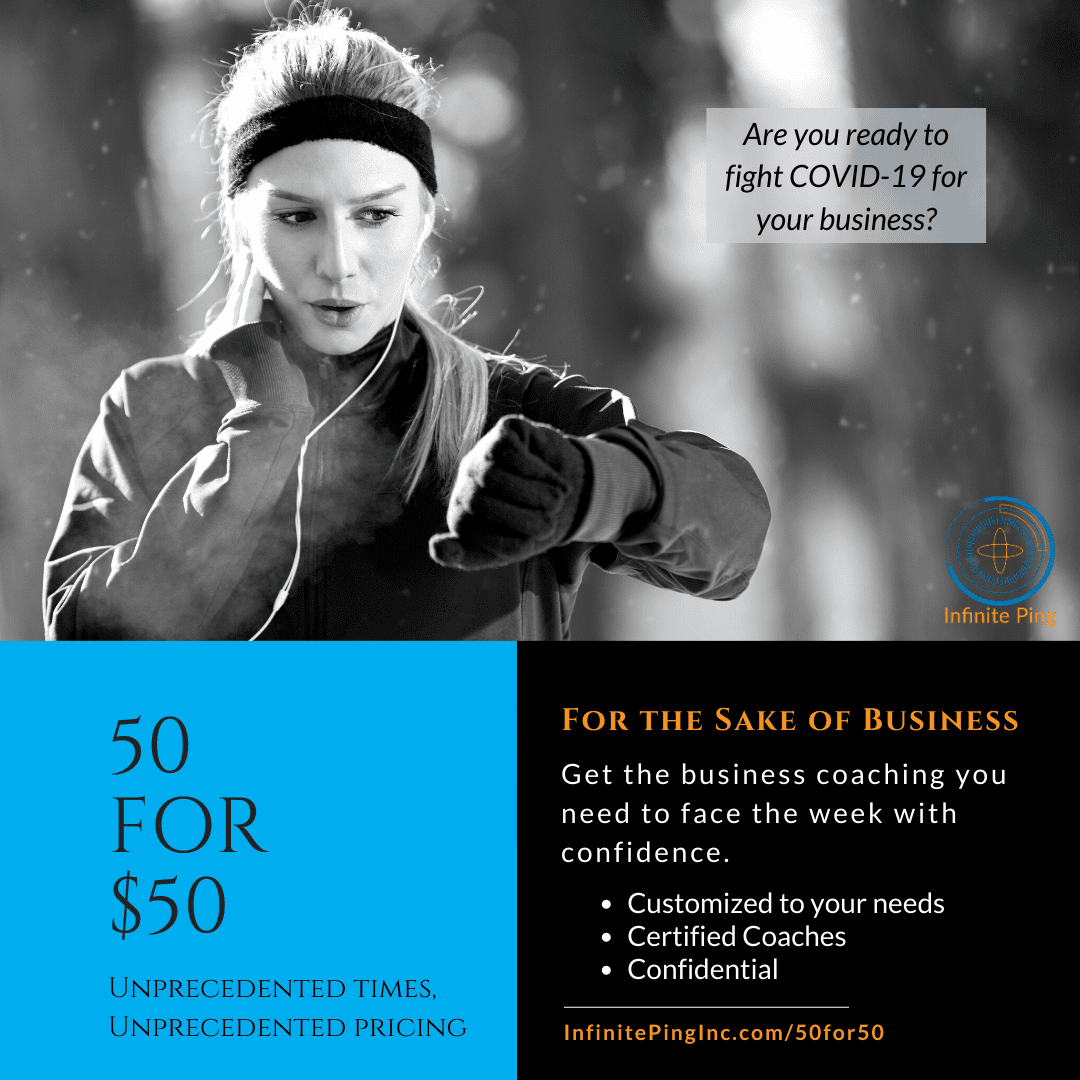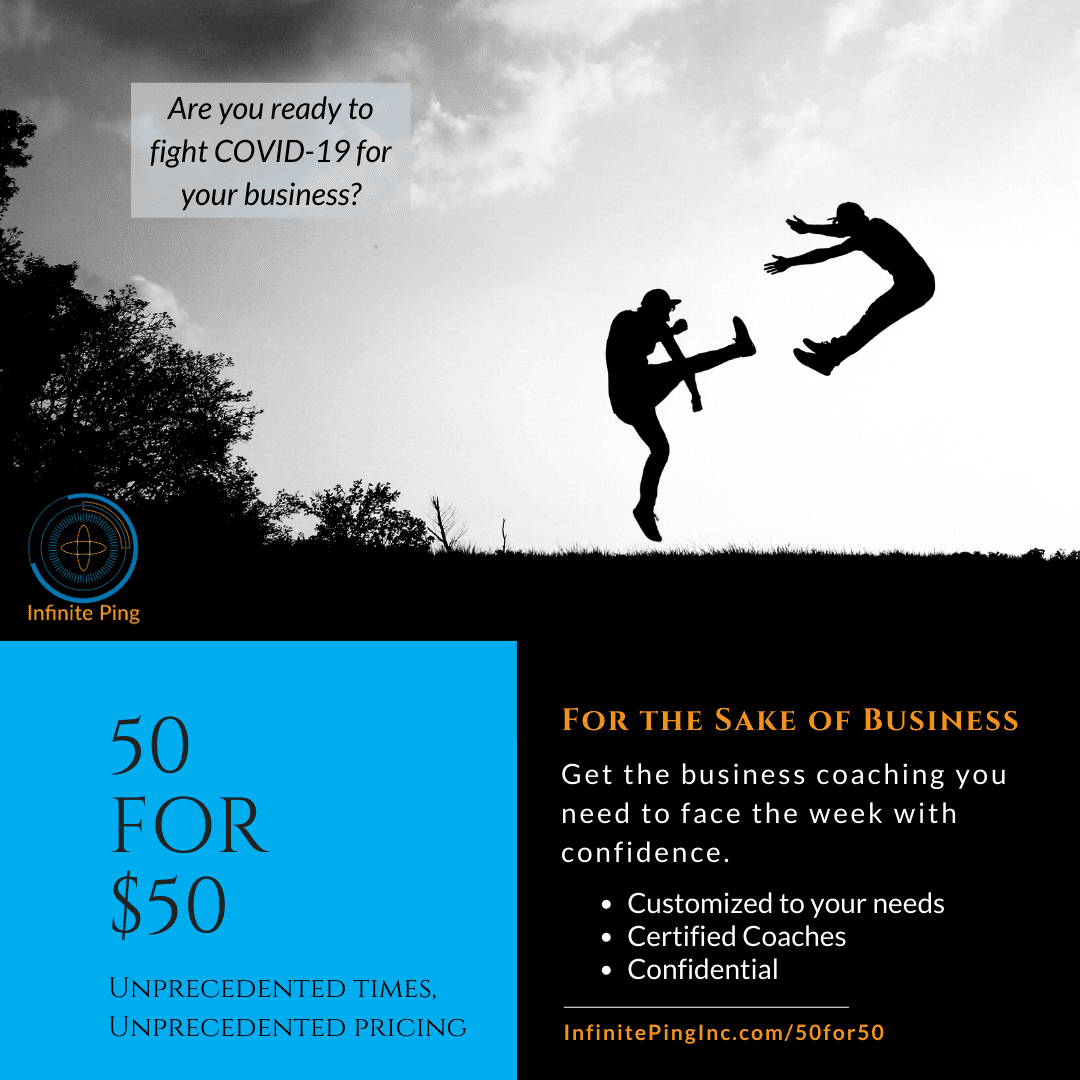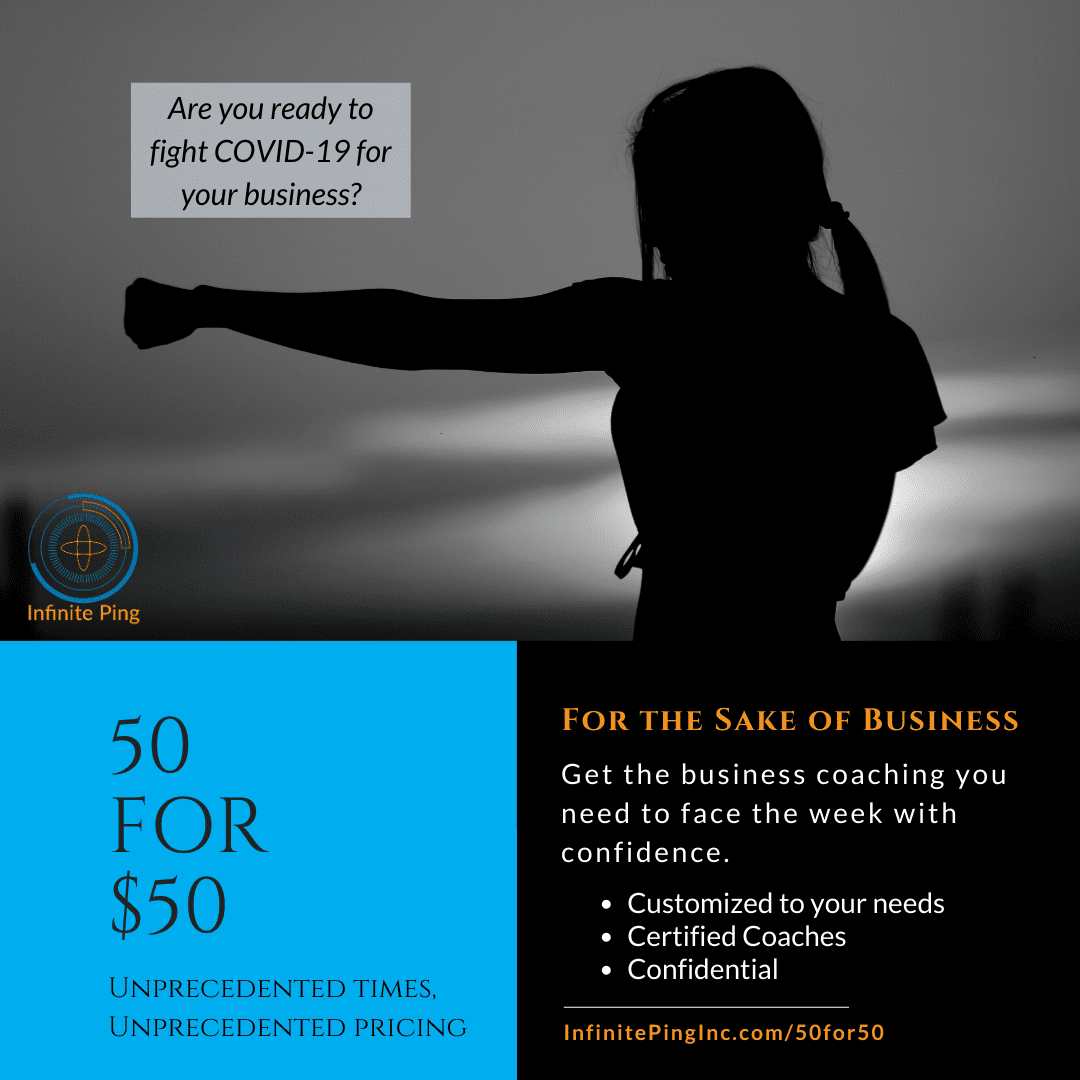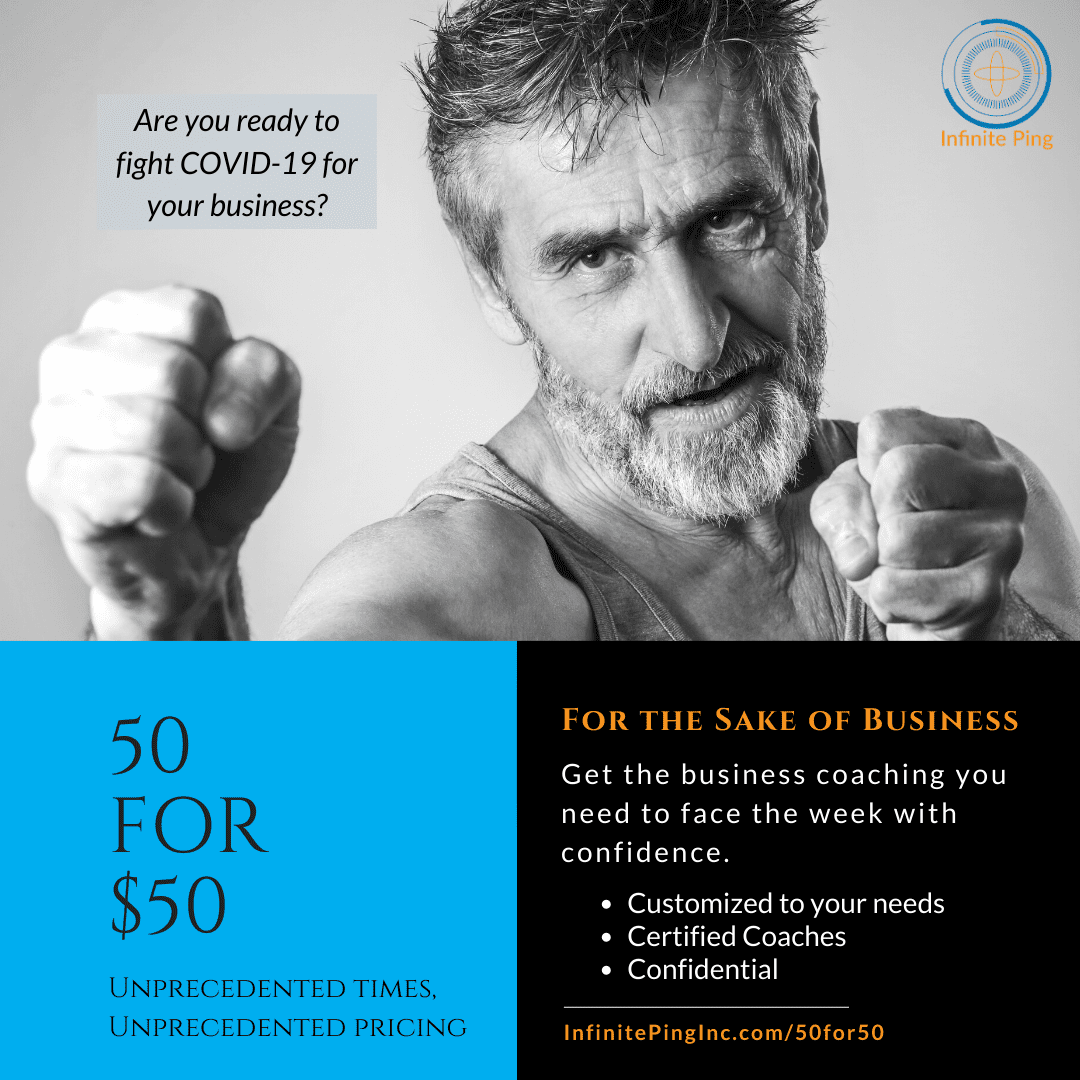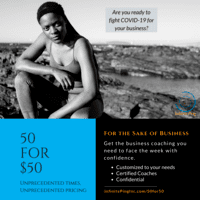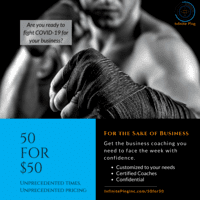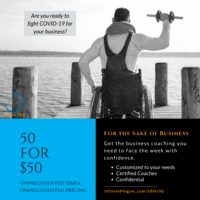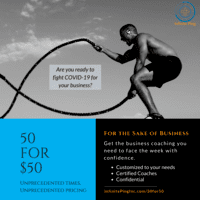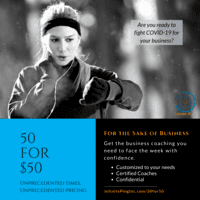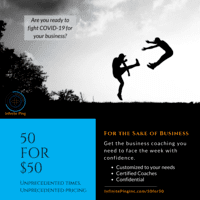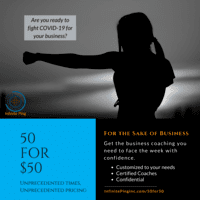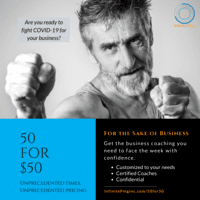 Customized to Your Needs
We listen to you and customize your roadmap. We are not a franchise. You won't be forced into a generic 6, 9 or X-step "success program".
Gain Clarity and Traction
Leaders often concentrate on mistakes plaguing the business. Too much time is spent chasing the latest and greatest "shiny object".
We help you focus.
Certified Coaches
» Educated with master's level minimum
» Nationally and internationally certified

» Experienced business owners (outside coaching)
Confidential and Safe
‌
»
No self-imposed limitations on what is possible
‌
» Positive and s
upportive environment free from judgment or hidden agendas.
Schedule Your Online Meeting Here